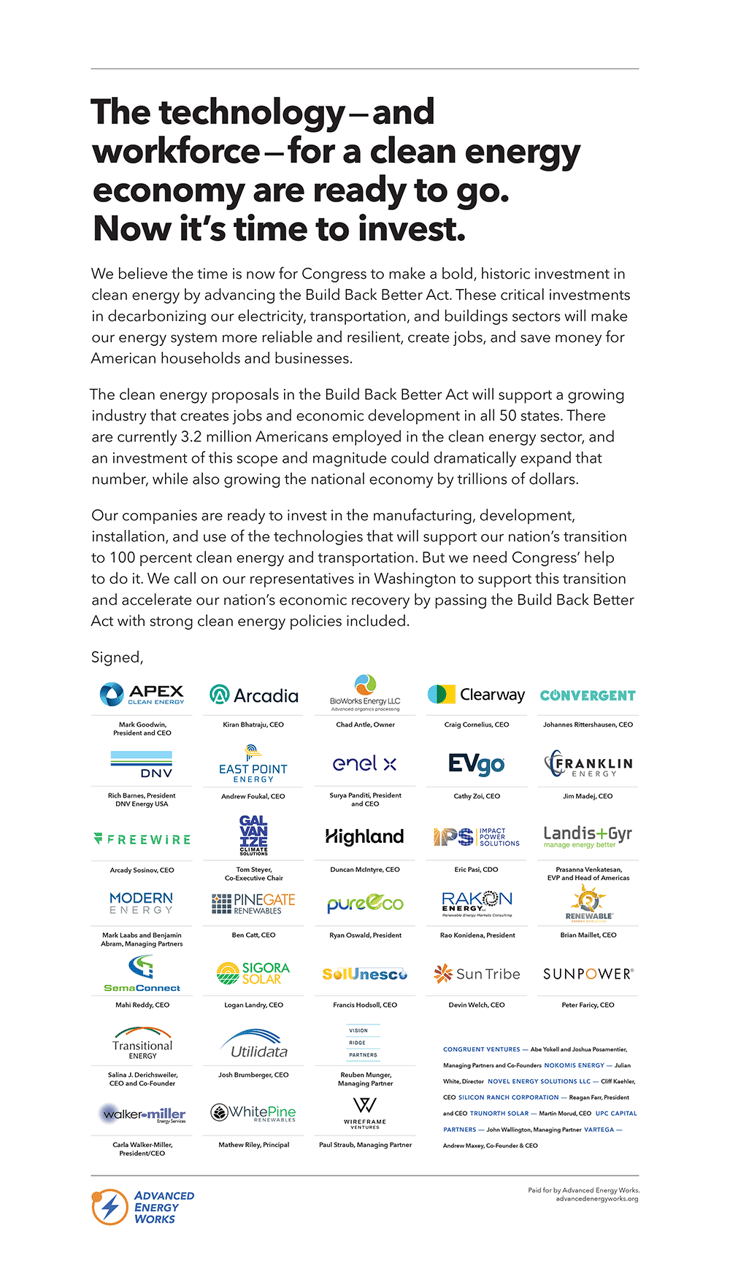 The message to Washington: "The technology, and workforce, for a clean energy economy are ready to go. Now it's time to invest."
WASHINGTON, D.C., September 27, 2021 — In an open letter to Congress and the White House, business leaders from across the advanced energy industry are calling for the passage of the Build Back Better Act. The call to action was organized by national business association Advanced Energy Economy (AEE), in partnership with its affiliate organization Advanced Energy Works, which published the open letter online and in a full page ad in the Washington Post.
"Our companies are ready to invest in the manufacturing, development, installation, and use of the technologies that will support our nation's transition to 100 percent clean energy and transportation. But we need Congress' help to do it," says the letter, which is signed by the CEOs of over two dozen advanced energy companies. The businesses that signed the letter include developers and installers of renewable energy, technology innovators that are making our nation's electric grid smarter and more efficient, and suppliers of zero-emission vehicles and charging infrastructure.