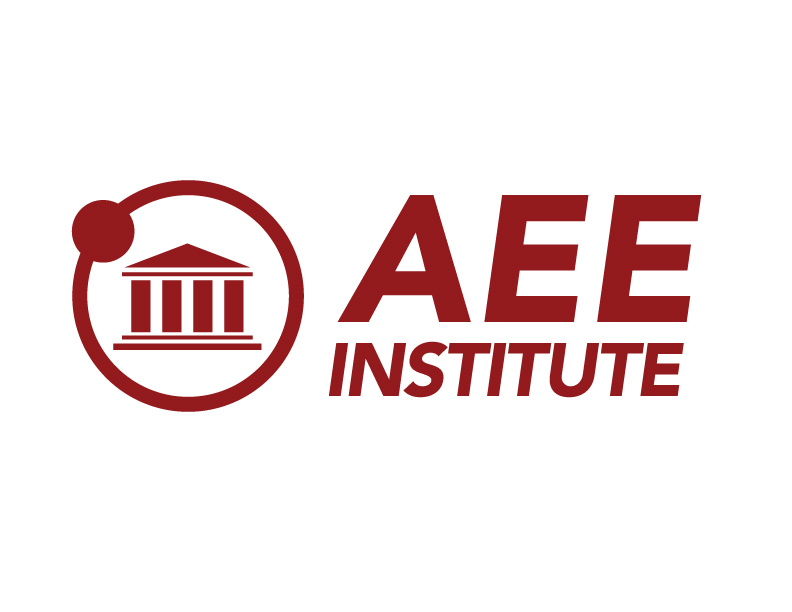 Dialogue focuses on rate design, financing, and business structures to accelerate the adoption of new energy technologies for customers
[Boston – November 17, 2015]: Top energy leaders from the six New England states met with utility and advanced energy industry leaders today in a session to explore common efforts to modernize the electric power grid and design electric rates to maximize the benefits of new, distributed energy technologies like solar, battery storage, and microgrids for reliability and customer choice.
Massachusetts Energy and Environmental Affairs Secretary Matthew Beaton, Rhode Island Commissioner of Energy Resources Marion Gold, and Deputy Commissioner Katie Scharf Dykes of the Connecticut Department of Energy and Environmental Protection kicked off the New England 21st Century Electricity System Executive Forum, a convening of 50 state officials, utility leaders, and executives of advanced energy companies.
"We serve the people of different states, but we are all pursuing a similar vision of a cleaner, more reliable, more affordable electricity system that offers customers new choices and greater value, so it makes sense for us to work together to explore together the issues we face in common," said Secretary Beaton. "Through our participation in this forum, the Baker-Polito Administration continues its commitment to ensuring affordability and reliability for Massachusetts' ratepayers, while strengthening the state's growing clean energy economy and supporting new innovative technologies."
"We must work collaboratively to modernize the power grid and develop a secure, clean, and affordable energy system," said Commissioner Gold. "While we serve different jurisdictions, we all continue to experience high and volatile energy prices that hinder economic development and we manage energy systems largely dependent on fossil fuels. Today's discussion is a step in the right direction. Collaboration is key to reducing energy costs for families and businesses while driving down carbon emissions."
"Connecticut, like other states in the region, is committed to bringing aging electricity infrastructure into line with today's need for always-on power," said Deputy Commissioner Dykes. "We are scaling up the deployment of clean energy resources, which have become increasingly competitive with traditional energy sources. It's important that we take time to work with and learn from one another."
The focus of the New England 21st Century Electricity System Executive Forum was on developing a common vision for the region's electric power system that embraces clean, innovative technologies; increases customer control over energy options; improves system reliability, and reduces customer costs for the future. Topics discussed during the forum included new utility business models, regulatory concepts, financing structures, technology innovation, rate designs, and partnerships that can make this vision a reality. Finally, by bringing together government and industry leaders, the forum sought to develop a means for advancing the ideas and concepts discussed into concrete action.
The New England states share commitments to energy efficiency, clean energy, and reduction of greenhouse gas emissions. Electric distribution utilities in the region are participating in a large-scale competitive solicitation for clean energy and transmission overseen by regulators, which is expected to deliver a large supply of energy from wind and/or hydropower sources to Southern New England. Although the states each exercise substantial regulatory authority over the electric distribution utilities operating within their jurisdiction, they are all part of the region-wide power grid, the wholesale electricity market of which is managed by Independent System Operator New England (ISO New England). All the New England states are members of the nine-state Regional Greenhouse Gas Initiative.
The Massachusetts Department of Public Utilities has an ongoing proceeding on grid modernization, under which the state's electric utilities will make significant investments in advanced metering and develop new, time-varying rate designs. In Rhode Island, the public utility commission has begun a comprehensive proceeding on rate design. Connecticut has made significant efforts to spur development of distributed energy resources, ranging from solar power to microgrids, which provide protection against power outages.
Additional participants included executives of Eversource Energy, National Grid, Unitil, Central Maine Power, and Green Mountain Power, as well as corporate leaders from Ambri, CLEAResult, EnergySavvy, EnerNOC, GE, GridCo Systems, Intel, KeyBanc Capital Partners, Landis+Gyr, Opower, SunEdison, Veolia North America, and Walmart. Representatives of a number of other companies, utilities from around the New England region, and nonprofit organizations attended as observers.
The New England 21st Century Electricity System Executive Forum was sponsored by the Advanced Energy Economy Institute (AEE Institute), the Northeast Clean Energy Council (NECEC), and the Boston Green Ribbon Commission and hosted by the Mintz Levin law firm. The forum is part of a series held around the country under the 21st Century Electricity System initiative, undertaken by Advanced Energy Economy, a national business association, and the AEE Institute, its affiliated nonprofit educational and charitable organization. The initiative's collaborative, stakeholder-driven process for supporting utility business model and regulatory reform has been utilized most prominently in the Reforming the Energy Vision proceeding before the New York Public Service Commission.
"In states and regions all across the country, state officials, utility executives, and advanced energy business leaders are coming together to create the electricity system we need to meet business and consumer needs in the 21st century," said Lisa Frantzis, Senior Vice President of Advanced Energy Economy, who leads the initiative. "The New England states are national leaders in this effort, and it has been an honor to bring together this distinguished group to grapple with these challenges and opportunities."
"Open dialogue and partnership between state policymakers, utility executives and clean energy business leaders who are leading the way in grid modernization is essential to our efforts to build a 21st century electricity system that is cleaner, more efficient, more resilient, and capable of delivering affordable energy to keep the region competitive in the global economy," said Northeast Clean Energy Council VP, Policy and Government Affairs, Janet Gail Besser. "By continuing this collaboration, the Northeast can lead the next era of innovation in the electricity sector."
"The Green Ribbon Commission brings business and civic leaders together to support the implementation of the City of Boston Climate Action Plan," said John Cleveland, Executive Director. "We can't achieve the City's target of 80 percent reduction in greenhouse gas emissions by 2050 without a modernized electricity system that stays affordable and reliable while it winds down the use of fossil fuel power sources. This event is an important step toward understanding the utility regulatory and business models that can make this vision possible."
About Advanced Energy Economy Institute
The Advanced Energy Economy Institute is a 501 (c)(3) charitable organization whose mission is to raise awareness of the public benefits and opportunities of advanced energy. AEE Institute provides critical data to drive the policy discussion on key issues through commissioned research and reports, data aggregation and analytic tools. AEE Institute also provides a forum where leaders can address energy challenges and opportunities facing the United States. AEE Institute is affiliated with Advanced Energy Economy (AEE), a 501(c)(6) business association, whose purpose is to advance and promote the common business interests of its members and the advanced energy industry as a whole. AEE and its State and Regional Partner organizations are active in 26 states across the country, representing more than 1,000 companies and organizations in the advanced energy industry.
Media Contact:
Monique Hanis, 202-391-0884, mhanis@aee.net
####