This NBC Nightly News clip discusses the often critiqued Trump Coal bailout plan. AEE's Malcolm Woolf took part in the segment which aired Sunday night 6/10/18. Link to the full segment here. Excerpts below: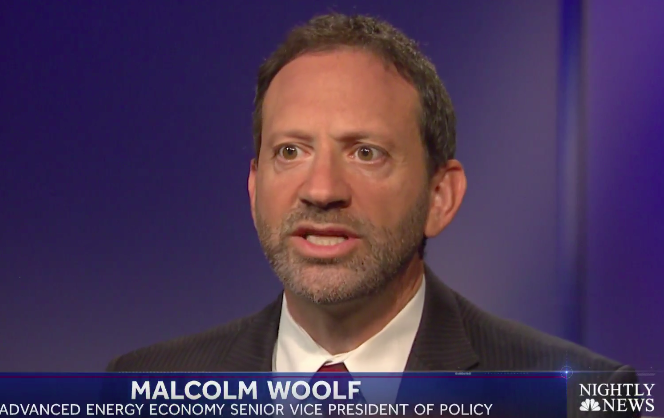 A Trump administration proposal to keep older coal and nuclear plants open by forcing the power industry to buy from them for the next two years has a group of industry experts saying it undermines the free market and raises consumer costs...
In a memo first leaked to Bloomberg, the Trump administration proposed a radical plan. To use emergency executive orders to prop up America's faltering coal and nuclear plants...
Keeping coal and nuclear plants could prove expensive. One study compiled by two companies found that it could saddle customers with up to $12 billion in extra costs every single year. In a statement, the White House cites national security saying shut downs of coal and nuclear plants would make the power grid less resilient
Malcolm Woolf SVP, Policy, AEE: "This is corporate cronyism Trump style. He is literally proposing to pick winning power plants and require them to be dispatched and used, and all consumers pay for them at the expense of less expensive alternatives."
Watch the full segment here and participate in AEE's campaign to stop the Trump coal bailout here.