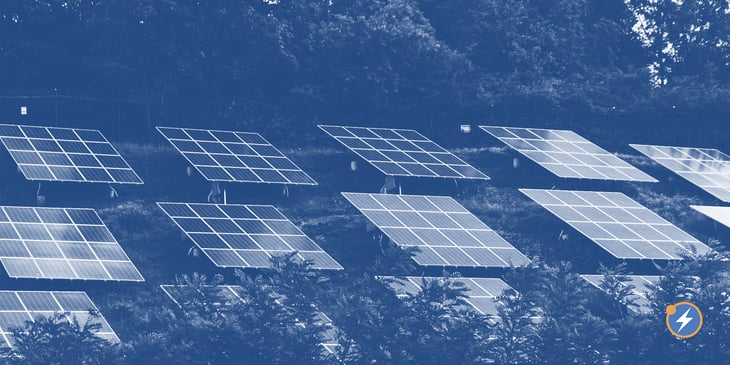 Treating solar panels like pavement creates unnecessary project costs, new industry research paper shows
RICHMOND, July 13, 2022 — Business association Virginia Advanced Energy Economy (AEE) expressed disappointment about new regulatory guidance issued by the Virginia Department of Environmental Quality (DEQ) today that fails to alleviate unnecessary regulatory burdens on the Virginia solar industry.
The guidance updates regulatory memos issued by Virginia's DEQ in March that changed technical parameters of solar farm construction and maintenance. The DEQ memos claimed that because solar farms look similar to roads and parking lots on satellite imagery, solar farms should be regulated as such. Guidance released today outlined means for compliance, suggesting developers install unnecessary technology workarounds.
"Solar panels are not pavement, and solar farms are not parking lots," said Kim Jemaine, Policy Director at Advanced Energy Economy (AEE). "Research conducted by both academic institutions and the National Renewable Energy Laboratory confirms that solar installations do not cause the kind of damaging runoff that paved surfaces do. These new regulations, which are not based on science, will hamstring a growing industry in Virginia for no valid reason."