At AEE, we know that Advanced Energy Works. We need your leadership and support to scale clean energy solutions and achieve our shared vision of a prosperous world that runs on secure, clean, affordable energy.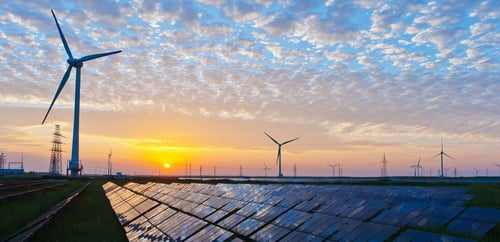 We know that advanced energy can power our economy: we can modernize our electricity system and electrify transportation, while growing a stronger economy. Advanced energy already contributes more than 3 million jobs to the U.S. economy and is a large and growing industry.
Currently active in 27 states and in Washington DC, AEE brings a powerful coalition of advanced energy companies, buyers, workers and individual supporters together to demand the policy changes needed to modernize our energy system.
With your help, we can create meaningful policy wins in states across the country and add more than 1 million new advanced energy jobs in the U.S.
Note: Donations to AEE are not tax deductible. They support our effective advocacy and lobbying efforts in states and Washington D.C.
If you prefer to make a tax-deductible contribution, please donate to our affiliated 501(c)(3) organization, AEE Institute. AEE Institute educates policy makers and raises awareness of the public benefits and opportunities of advanced energy.