Please check our events page to register for upcoming live webinars.
---

Advanced Energy Economy (AEE) and Arizona Public Service (APS) have been working together to identify ways to help APS achieve its ambitious goals for clean energy and electrification of the transportation sector. Launched in October 2019, the Arizona Clean Energy Future project brought together 15 AEE member companies representing an array of technologies to work directly with APS staff members and develop a suite of products and services to support APS's goals. Through this unique external product development process, AEE and APS have evaluated a range of innovative concepts and prioritized those that would be most beneficial for APS customers, the grid, and the broader Arizona region. In this session, AEE's Lisa Frantzis, who led the project, talked with Jeff Guldner, CEO of APS and its parent company, Pinnacle West, about Arizona Clean Energy Future and then broadened the discussion to include corporate leaders from participating companies.
---

In its landmark Order No. 2222, FERC requires all Regional Transmission Organizations and Independent System Operators (RTOs/ISOs) to remove barriers to wholesale market participation by aggregated distributed energy resources (DERs). This means that DERs – including distributed solar, energy storage, energy efficiency, electric vehicles, demand response, and more – will be able to bid into wholesale energy, ancillary services, and capacity markets according to their technical capabilities. While holding enormous potential for DER providers and aggregators to enter new markets with new business models, Order No. 2222 sets out numerous compliance requirements, which the RTOs/ISOs will have to decide how to meet, subject to FERC approval. The results of that process will ultimately determine the scale of this market opportunity for advanced energy businesses. This AEE webinar breaks down FERC's Order and examines the questions that DER developers, utilities, and grid operators have to grapple with as they put Order No. 2222 into practice.
---

Western states are charting a course to rapidly transition the region's electricity system and transportation sector to 100% clean energy through a combination of aggressive state energy and transportation policies and voluntary utility and large customer commitments. At the same time, extreme heat and wildfires are threatening the electric grid along with life and property. Can a more integrated regional transmission grid with competitive regional wholesale markets help states meet their clean energy targets and their resilience challenges? What role will states have in guiding an expanded regional grid toward these goals while maintaining a focus on achieving their clean energy targets?
---

The outcome of the 2020 election will have a long-lasting effect on the advanced energy industry. From the presidency and control of Congress to critical state legislative elections in important advanced energy markets, the vote in November will have significant implications for legislative and regulatory action at the state and federal level. Hear from AEE's state and federal policy experts about what to look for in key races around the country.
---

Market rules that determine whether and how advanced energy technologies can participate in wholesale electricity markets are largely set by regional grid operators – Regional Transmission Organizations and Independent System Operators (RTOs/ISOs). There are seven of them – CAISO, ERCOT, ISO-NE, MISO, NYISO, PJM & SPP – and each one has its own set of committees, subcommittees, task forces, etc., to come up with these rules, which have major implications for business opportunities in areas like energy storage, renewable energy, demand response, and more. How can advanced energy companies and others who care about advanced energy growth make sense of, keep track of, and have impact on what's happening at the RTOs? In this webinar, hear how AEE and its member companies are navigating the arcane world of RTOs and learn how you can follow the action at all seven RTOs – with AEE's PowerSuite platform.
---

Across the United States, developers are seizing the opportunity to combine advanced generation technologies like solar and wind with energy storage into a single "hybrid" power plant. Hybrids have the potential to bring many benefits to consumers and our power system, including increased efficiency, flexibility, and reliability. A recent FERC technical conference focused on issues related to hybrid resources, and across the country, RTOs/ISOs are looking at how grid planning, operations, interconnection practices, and wholesale energy market rules need to change to capture the value of these resources. Our panel of grid operators, project developers, and hybrid power plant experts discussed the changing resource landscape, ongoing regulatory efforts to incorporate hybrid resources, and what is still needed to allow hybrids to reach their full market potential.
---

Across the country and around the world, consumers, municipalities, and private-sector companies are turning to electric vehicles (EVs) as their primary mode of transportation, spurring significant potential for growth in the supply chain for EVs and charging equipment. This webinar pulled from AEE's recent report, Electric Transportation Supply Chain in Pennsylvania, prepared by BW Research Partnership, which finds a robust supply chain in formation in the state. As Pennsylvania, like many other states, considers economic recovery strategies following the COVID-19 public health crisis, the opportunity to capitalize on electric transportation growth deserves attention from policymakers. Our panel of industry experts provided their perspectives on this opportunity for the Keystone State and looked at how this could play out in other states.
---

States have long had the right to design retail billing and rate policies to facilitate the adoption of distributed energy resources, but right now that's under threat of federal preemption. Net energy metering and similar practices have long been an important tool for states, as well as municipal and cooperative utilities, to empower consumers to take control over their energy supply. This webinar explained how FERC ruling the wrong way could impact existing and emerging state and municipal and cooperative utility approaches to supporting distributed energy resources in retail markets.
---

On April 11, Gov. Ralph Northam signed the Virginia Clean Economy Act (VCEA), making Virginia the first state in the Southeast United States to commit to 100% clean energy and setting 2045 as the target for reaching that goal. The new law sets specific requirements for energy efficiency, renewable energy (onshore and offshore), energy storage, and more. This makes Virginia, long a laggard in energy policy, a prime target for advanced energy growth, providing savings for consumers and jobs and investment for the Commonwealth. In this webinar, one of the legislative patrons of the VCEA and representatives of advanced energy companies discussed how the Act came to fruition and the opportunities for industry growth and economic benefit made possible by this landmark new law.

---

Are your business opportunities and risks hiding in the weeds of energy policy? Overwhelmed with information and don't know where to begin? Not sure what types of policy changes will impact on your target market? Trying to understand the difference between a bill and a docket? View our webinar to learn about the key components of legislation and PUC dockets, best practices for finding value in filings and get advice from our policy experts.

---

Since the Federal Energy Regulatory Commission (FERC) issued a decision ordering an expanded Minimum Offer Price Rule (MOPR) in PJM Interconnection this past December, there has been much debate about the legality, substance, and implications of the order. With PJM's compliance plan now filed and open for comment through April 22, this webinar looked at how PJM has chosen to handle key issues, including what counts as a state subsidy, how default and resource-specific price floors will be set, and when future capacity auctions will take place.
---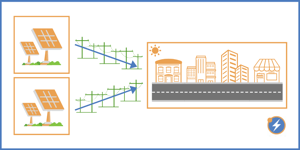 Utility renewable energy programs for C&I customers are no longer a new concept, but they're still not meeting the potential demand in many vertically integrated states, where customers don't have the options they need to meet their renewable energy goals. This webinar looked at the potential C&I renewable energy demand in vertically integrated states based on analysis of two very different states, Florida and Indiana, and the economic benefits that would come from meeting that demand; trends in utility programs across the country; and how customer perspectives and preferences have shifted as the concept of utility renewable energy programs matures.
---

Texas Advanced Energy Business Alliance (TAEBA) recently released a new report that shows electricity customers across the state could save $5.47 billion by using distributed energy resources (DERs) like solar energy, energy storage, efficiency, and electric vehicles to reduce the need for more costly peak power generation and transmission and distribution investments. View the recording to learn more about the report's key findings.
---
Welcome to the 2020s, the decade when the trends that have been building over the past 10 years come to fruition. What will it mean for investment, jobs, and growth for the United States to become a true advanced energy economy? In this webinar, three experts on clean energy finance laid out their scenarios for the coming decade and took questions from two leading journalists.
---

On December 19, the Federal Energy Regulatory Commission ordered PJM Interconnection, the nation's largest regional grid operator, to make significant changes to the design of its capacity market that could have significant negative ramifications for advanced energy. FERC's ruling will require newly developed advanced energy resources like wind, solar, energy storage, demand response, and energy efficiency to offer capacity into the market at high, predetermined prices if they receive or are eligible to receive revenues from a state policy program.
---
It's been a busy year in advanced energy policy. With new governors in many states declaring ambitious goals, legislatures taking action for (and sometimes against) industry growth, and regulators state, federal, and regional wrestling with the nuts and bolts of implementation, there has been nary a dull moment since January. In this webinar, AEE's experts took us through the calendar, pausing to recall the highs and lows of policymaking as they happened this year – and explained their implications for industry growth, now and going forward.
---
Finding business opportunities is not easy, especially when they're buried in legislation and regulations. Do you get overwhelmed trying to keep up with bills and dockets? Taken off guard by policy changes you didn't see coming? Competitors beating you to the punch on opportunities that arise as new policies go into effect? View our webinar to hear how Bidgely stays on top of policy issues like Demand Side Management, Smart Grid, and EVs and see other practical examples of how PowerSuite can help you discover and evaluate the policy issues that make a difference for your business.


---
Distributed Energy Resources (DERs) – such as battery storage, electric vehicles, microgrids, and both standalone solar and solar-plus-storage – are known for adding value onsite or to the local distribution grid. Increasingly, however, these resources, when aggregated together, are not only technically capable of providing energy, capacity, and ancillary services to wholesale electricity markets but can do so cost-competitively. A recent AEE report, Putting Distributed Energy Resources to Work in Wholesale Electricity Markets, provided five case studies of aggregated DER participation in wholesale markets, showing what they can do now, and suggesting what they could do with market rules that allowed them to compete fully with traditional resources. This webinar brought these case studies to life, with DER companies and other experts discussing current opportunities and roadblocks across RTO/ISO regions.
---
Electric vehicles (EVs) offer drivers savings in fuel and maintenance costs, better driving performance, and no tailpipe emissions, but surveys show that lack of information holds consumers back from buying these vehicles. In this webinar, utilities and their vendors on the front lines of the electric transportation revolution will describe what they are doing to educate residential, commercial, and industrial customers about how and why to charge up, instead of gas up, their next car or corporate fleet – and what others can do to boost consumer understanding of EVs.
---
With many states having concluded their legislative sessions for the year, this webinar took stock of the progress made in securing pro-advanced energy legislation in key states around the country – and how it happened. In states including Nevada, Colorado, Texas, and Indiana, significant legislation promoting renewable energy, electric vehicles, and utility reform was approved by lawmakers – and bills hostile to advanced energy were stopped in their tracks. AEE and company experts spoke about this year's legislative breakthroughs, and one setback.
---
Due to rapidly declining wind and solar costs, renewables are increasingly becoming the cheapest long-term option for energy supply across the country. How are utilities changing their resource planning to account for these trends? What do regulators need to know to oversee a more renewables-heavy power system? What are the opportunities and challenges for renewable energy developers as wind and solar become the primary sources of power? In this webinar, our expert panel discussed the changing economics of energy, and what the changing resource landscape means for utilities, regulators, and developers.
---
Advanced energy is a growing industry, in the United States and around the world. This webinar will present highlights from the Advanced Energy Now 2019 Market Report, as well as the latest numbers of advanced energy jobs, drawing on data from the annual U.S. Energy and Employment Report. Industry leaders will offer commentary on the trends driving their segments of the U.S. advanced energy market.
---
Since the first utility "green tariffs" were introduced in 2013 to service the renewable energy demand of large commercial and industrial (C&I) customers, nearly 2 GW of deals have been done, with almost 1 GW more under negotiation. Along the way, much has been learned about how to make these programs most effective. This webinar will look at what large customers need when it comes to utility renewable energy offerings, and how utilities are meeting those needs—or falling short. As we consider opportunities to accelerate progress on utility C&I renewable energy offerings, there will be relevant takeaways for utilities, policymakers, customers, and renewable energy developers alike.
---
What stands in the way of advanced energy technologies competing on price and performance to meet energy needs? Market rules that are predicated on characteristics of the legacy power sources that now dominate the electric power system. At FERC and the seven wholesale electricity markets under FERC jurisdiction, regulators are starting to recognize, and break down, the barriers to true competition on a technology-neutral basis. But market reform is a long, complicated process, and much is left to be done. What are the market barriers that stymie advanced energy growth – and what is to be done about them? Hear from AEE experts and industry leaders on the rules that need to be rewritten for advanced energy to reach its full market potential.
---
With the electric vehicle market experiencing explosive growth, utility regulators are beginning to grapple with vehicle charging and charging infrastructure. What they decide on matters such as rate design and role of utilities will have an effect on how quickly the EV market takes off, how well charging infrastructure meets EV manufacturers', drivers', and fleet owners' needs, and how much of a resource EVs become for the grid and all electricity consumers. This webinar draws on AEE's paper, EVs 101: A Regulatory Plan for America's Electric Transportation Future, to lay out AEE's approach while industry experts provide perspectives on the questions confronting regulators as they prepare to integrate transportation into the electric power system.
---
Keeping track of top energy policy developments across 50 states is not easy. With hundreds of legislative and regulatory agencies across the country, it's nearly impossible. That's where PowerSuite comes in. With PowerSuite, you're able to separate the signal from the noise to follow key trends, monitor the entire country, and sharpen your legislative strategy.
About PowerSuite:
PowerSuite is a single platform that covers legislative and regulatory issues, state and federal, and across the country. It allows you identify and manage energy policy risks and opportunities.


---

For the advanced energy industry, 2018 was full of policy twists and turns. Breakthroughs, some surprising, others long in the making. Setbacks, which were painful either way. Then there were the issues seemingly in stasis, still to be grappled with in the coming year.
In this webinar, AEE's experts discussed their picks for the most significant breakthroughs, setbacks, and stalemates in advanced energy – and yours!


---
With documented attempts to hack into the nation's electric power system, cybersecurity has become a top priority of utilities and grid operators across the country. But is a distributed grid more vulnerable to cyberattack? Our panel of experts — all contributors to the

AEE Institute white paper on cybersecurity

— discuss ways to make an increasingly complex, interactive, and distributed electricity system more resilient against cyber threats.
---
Throughout the economy, companies are finding efficiencies and operational benefits through services provided by third parties instead of physical assets they own and manage. However, under prevailing cost-of-service regulation, electric utilities may be discouraged from using such services, since they do not generate profits the way that investments in capital assets do.
In this webinar, regulatory mechanisms for encouraging utilities to pursue service-based solutions for distributed energy resources and cloud computing without reducing value to shareholders are presented and discussed, drawing on the AEE Institute's new report, Utility Earnings in a Service-Oriented World.
---
Staying on top of energy policy developments is hard. There are hundreds of legislative and regulatory agencies across the county, making it nearly impossible to keep track of bills and dockets that could make or break your organization.

In this webinar we highlight key legislative and regulatory trends from across the country and show you how easy it is to stay on top of energy policy issues you and your team are tracking by using the PowerSuite tool.
---
It's been an eventful year in energy policy, with a change in federal administration and major developments in state legislation and regulation – and much at stake for advanced energy companies.
In this annual year-end webinar, AEE's VP of Communications Robert Keough moderates a virtual panel of AEE policy experts to review the issues AEE and its member companies have been involved during 2017, what the outcomes were, and what's in store for 2018.
---
There has been a lot of policy action in the west this year, especially in California and Nevada.
In this webinar, AEE's state policy team and in-state lobbyists will recap the legislative breakthroughs of 2017, and what remains to be done in 2018. Topics include cap and trade, transportation electrification, RPS, energy efficiency, energy storage, and CAISO regionalization.
---
Corporate renewable energy is a growing trend—but is it also a growing threat for other customers, or is there room for everyone to benefit? This webinar hosted by AEE will feature three perspectives on how utility renewable energy offerings can work for both participating corporate customers and nonparticipating ratepayers.
World Resources Institute will provide an overview of the latest trends and developments in utility renewable energy tariffs ("green tariffs") across the country, and AEE Institute will present the findings of a recent paper focused on how to design these programs such that nonparticipants are not adversely impacted. Washington utilities commissioner Ann Rendahl will discuss recent decisions in approving Puget Sound Energy's Green Direct tariff (allowing large-scale energy customers to subscribe to a slice of a utility-scale renewable energy project) and a special contract with Microsoft (allowing the company to directly purchase energy to power its Redmond, WA campus).
---
Rapid improvements in advanced energy technologies, increased customer adoption of distributed energy resources (DER), and changing public policy goals are driving change in how the electricity grid is managed, and creating new market opportunities.

This webinar will get you up to speed on the latest advancements in distribution system planning, and help you plan for the grid of the future.
---
Public utility commissions regulate over $100 billion in energy investments each year. It pays to know the who, what, when, where, and why of state energy policy. The problem is there are 50 different PUC websites, making it nearly impossible to identify and manage energy policy.

This webinar is a demonstration of how easy it is to stay on top of public utility dockets across the country with PowerSuite.





---
Analysis Group's

Susan Tierney

and

Paul Hibbard

presented findings from their report on market forces driving our changing electric power system, commissioned by AEE and AWEA and submitted to DOE to inform the Department's upcoming review of grid issues

.





---
AEE's
Arvin Ganesan
and Davis Wright Tremaine's
Glenn Benson
provide an overview of the Public Utilities Regulatory Policies Act (PURPA), a 1970s-era law that drives procurement of certain types of advanced energy generation. Congress along with FERC are considering changes to this law and related regulations that could positively or adversely affect development of such generation projects.
This webinar will help you better understand what PURPA is, how it's implemented and what some of the contemplated and potential changes to the law may be.
---
At the state level, AEE is focused on expanding corporate access to advanced energy to make it easier for companies to control their energy costs and meet corporate sustainability goals. Working with both purchasers and developers, AEE is focused on removing barriers and creating new purchasing pathways for companies both large and small.

In this webinar, Microsoft and A Better City share their insight on new solutions for aggregating smaller buyers, innovations in project financing, and more.

---
Whatever might be happening at the federal level, states are taking the lead in creating markets for advanced energy. AEE's State Policy Program seeks to maintain this momentum by working with our coalition of State and Regional Partners and our business members to promote advanced energy legislation in statehouses around the nation. In this webinar you will hear from policy experts who have intimate knowledge of the latest legislative developments in California, Nevada, Texas, and Virginia.

---
This webinar presents highlights from the fifth edition of AEE's annual report of market size, by revenue, of the advanced energy industry, worldwide and in the United States, as well as the latest numbers of advanced energy jobs from the second national survey of energy employment by the Dept. of Energy.

Also, learn about emerging trends in advanced energy markets and hear the perspectives of company executives.

---
This webinar takes a closer look at the use of cloud computing in utility operations. Our experts discuss different steps regulators may take to remove regulatory barriers to service contracts in order to level the playing field for all technologies, regardless of their delivery model. We will provide background on the issue, review specific case studies, cover recent regulatory developments, and answer questions from participants.

---
Wouldn't it be great if you could identify advanced energy bills the moment they are introduced with a forecast of its likelihood of being enacted AND see the advanced energy bills that are trending across the country? PowerSuite makes that easy!

PowerSuite is the only state and federal legislation tool solely focused on advanced energy legislation.

During this webinar you'll see a demo of PowerSuite and learn how to sharpen your legislative strategy.






---
In this webinar, you will hear about the most important policy developments impacting the advanced energy industry in 2016, as well as possible policy battles and breakthroughs coming in 2017.

Robert Keough, AEE's VP of Communications, leads a virtual panel of AEE policy experts on key developments at the state and federal level, before and after November's election. Plus: a preview of the Advanced Energy Now 2017 Market Report.


---
AEE works closely with utility commissioners, their staff and others to help them navigate rapid advancements in advanced energy technologies, the benefits that they bring, and the ways in which these technologies are fundamentally reshaping the electric system.

This webinar examines the top 10 issues facing utility commissions in 2016.


---
This webinar focuses on the concepts described in a new paper, Use of "Third-Party Entities" for State and Federal Implementation of the Clean Power Plan: Issues and Options, written by attorneys at the law firm Van Ness Feldman. The paper outlines ways state regulators and EPA can outsource some CPP implementation functions in order to leverage existing expertise while reducing administrative burden and cost.


---
In 2015, the U.S. advanced energy industry grew to $200 billion, up 29% since 2011. This is a result of ever-improving economics and performance. As we define it, advanced energy includes renewables, demand response, energy storage, building efficiency, advanced controls and metering, and a variety of grid technologies.

Unfortunately, there are policy barriers that stand in the way of advanced energy becoming the nation's dominant source of electric power. This webinar takes a look at the rules of wholesale electricity markets that prevent advanced energy technologies from competing on cost and performance.


---
In this webinar we will take a look at utility business models and explore the fact that one size does not fit all.




---
This webinar discusses two recent New York Reforming the Energy Vision (REV) filings on the value of Distributed Energy Resources (DER). One focuses on the alignment achieved between several solar companies and New York utilities (the Solar Progress Partnership) on the Successor to Net Energy Metering, and the other provides an overview of AEE Institutes' value of DER filing. We will also provide highlights about AEE Institute's recent filing on DER in California.




---
States are far ahead of the federal government in creating markets for advanced energy. AEE's State Policy Program seeks to maintain this momentum by working with our coalition of State and Regional Partners and our business members to promote advanced energy legislation in statehouses around the nation. During this webinar you will hear from policy experts who have intimate knowledge of the latest legislative developments in the following states.





---
This webinar will presents highlights from the fourth edition of AEE's annual report of market size, by revenue, of the advanced energy industry, worldwide and in the United States.

In this webinar you will hear the perspectives of some of our member companies in the advanced energy industry, and also hear about advanced energy jobs from the first national survey of energy employment.


---
This webinar addresses organizing principles for the grid of the future as well as practical issues such as the role of competitive vs. regulated markets, rate design and customer engagement.


---
In this webinar, you can catch up on the most important advanced energy happenings of 2015, and hear some predictions about what to expect in 2016.


---
Has your company made a commitment to use renewable energy? This webinar covers several transaction structures to take corporate buyers "beyond RECs", and looks at the role state policy plays in creating opportunities for — or barriers to — unleashing significant additional market demand for renewables.
---
In this webinar our team of Capitol insiders discuss what took place during the 2015 legislative session and what it means for advanced energy in California.

Topics include:
Allocation of Cap & Trade Revenues
Senate Climate package: SB 32 and SB 350 and related Assembly-authored bills
---
Earlier this year, the North American Electric Reliability Corp. (NERC) issued an "initial reliability review" in which it identified elements of EPA's proposed Clean Power Plan (CPP) that could lead to reliability concerns. One of the issues identified by NERC was the challenge of integrating variable renewable resources, such as wind and solar, into the power system at the levels contemplated by the CPP. When one examines the data, it is clear that some geographic areas are already successfully managing the levels of renewable energy discussed in the context of the CPP.

This webinar explores how some grid operators are already managing the levels of renewable capacity considered in the CPP, and how they are preparing to manage significantly larger amounts in the future.
---
An increasing number of large electricity customers want to use direct purchases of renewable energy to meet their sustainability goals. This creates a significant new market opportunity for renewable energy companies, but in many states these willing buyers and sellers encounter barriers to transacting.

This webinar profiles the experiences of Microsoft and Walmart, two companies that have successfully procured renewable energy for their operations.
---
This webinar will present highlights from the third edition of AEE's annual tracking of growth in the U.S. and global markets for advanced energy products and services.

The AEN 2015 Market Report is the most comprehensive assessment of advanced energy revenue and market trends ever conducted. In this webinar you will learn about key findings in the market report and hear the perspectives of some of our member companies in the advanced energy industry.
---
The North American Electricity Reliability Corporation (NERC) issued a report in November that raised questions about the potential impact of EPA's Clean Power Plan (CPP) on the reliability of the electric system. In this technical review of the NERC report commissioned by the Advanced Energy Economy Institute (AEEI), the Brattle Group explores the technology, operational, and market options that will allow states and power system operators to meet CPP requirements without compromising reliability.

This webinar is for anyone interested in learning how advanced energy technologies can be utilized by grid operators to safeguard reliability as states modernize their electric power systems under the Clean Power Plan.
---
Advanced Energy Economy (AEE) closely tracks regulatory issues that impact energy innovation and the future of the nation's electric grid. The court proceedings surrounding Order 745 and jurisdiction over demand response (DR) has thrown into question how DR will be managed going forward. This webinar features an in-depth interview with Jon Wellinghoff on the future of this critical resource.

Jon Wellinghoff served as the chairman of the Federal Energy Regulatory Commission (FERC) from 2009 to 2013. He has been highly influential in removing the barriers to integration of renewable energy into the electric grid, and has demonstrated strong and consistent leadership on smart grid issues.
---
This webinar was hosted by Advanced Energy Economy Institute, conEdison, Gridco Systems and Synapse Energy Economics. It covers the following 21st Century Electricity System topics:
Update on the 21st Century Electricity System conversations taking place across the U.S.
The regulatory and technological changes being proposed in NY to achieve the longer-term utility vision.
What is the opportunity if we get the business model right and why should we care?
A utility perspective on key issues such as performance based regulation, DER ownership, and customer data access. What does it take to get the business model right?
A new approach to value and monetization of benefits for distributed energy resources.
---
In this webinar we will discuss the findings of the report, Benefit‐Cost Analysis for Distributed Energy Resources (DER).

Tim Woolf, a VP from Synapse Energy Economics, will be presenting the results of this work that was supported by the Rockefeller Brothers Fund and the Energy Foundation.



---
In this webinar, Retroficiency discuss the following topics:
The role of analytics in enabling program delivery
Availability of data and data privacy
Program policies and strategies to encourage deeper energy efficiency and adoption rates
---
EPA has released a proposed carbon emissions standard for the electric power sector. In this webinar, we will explain why this regulation could represent one of the largest single market opportunity drivers for advanced energy in the coming decade, and how the industry can leverage EPA's carbon regulation.

This webinar includes AEE Leadership Council Member, Opower's opinion on this important market opportunity.


---
Advanced Energy Economy Business Council Member, SolarCity - a company that provides clean energy, and makes solar energy easy by taking care of everything from design and permitting to monitoring and maintenance - hosted this webinar. Topics include: recent state policy developments expanding or restricting net metering, the impact of rate design and the costs and benefits of net metering.
---
Advanced Energy Economy Business Council Member, Silver Spring Networks — a company that delivers the open, standards-based networking platform, software and services used by major utilities and cities worldwide to support multiple smart grid and smart city applications and services on a single, unified network — hosted this webinar to discuss the key topics that are instrumental to accelerating grid modernization.


---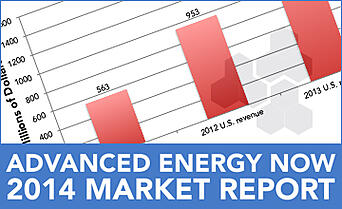 The AEN 2014 Market Report, prepared by Navigant Research, has the most comprehensive revenue data and trend analysis on the $169 billion U.S. and $1.1 trillion global advanced energy market ever assembled. The U.S. market has been growing at four times the general economy, and the global market has been growing at twice the world economy.

This webinar is an overview of highlights from the full AEN 2014 Market Report.


---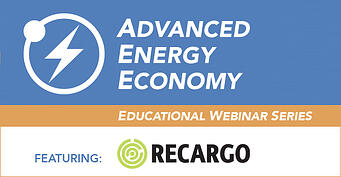 Advanced Energy Economy Business Council Member, Recargo — a software and services company that provides tools and guidance to drivers and industry to support the adoption and growth of plug-in car technology — hosted this webinar to discuss the following key policy issues that they felt were paramount to the success of the EV market.