Advanced Energy Economy Issues Year-end Top Energy Issues Rankings, Roundups
WASHINGTON, D.C., Dec. 20, 2017 — Today, national business group Advanced Energy Economy released its roundup of top energy issues for 2017 along with rankings of top utility regulatory actions, state issues, and other resources for industry and reporters.
Been a Challenge in 2017, Energy Policy Has (Our special Star Wars edition)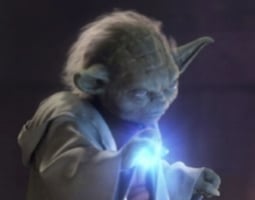 This year was a busy one for federal energy policy. That's not surprising, given a new President with same-party control of the White House and Congress.
But the flurry of activity has not been exactly as one might have predicted on January 1.
Here are some of the biggest moves in energy made by Congress and the Trump Administration in 2017, as they might have been seen from a galaxy far, far away. (With apologies to George Lucas.) Continue reading here. >

Top 10 Utility Regulation Trends of 2017

Back in July, Advanced Energy Economy published a list of the top utility regulation trends of 2017 – so far. With 2017 almost in the rearview mirror, we check in on the top public utility commission actions of the year. Not surprisingly, the challenges PUCs are grappling with are wide-ranging and diverse: utility business model reforms, distribution system planning, grid modernization, rate design changes, large investments in renewables, transportation electrification, energy storage, wholesale market changes, and data access, to name a few. Here is a roundup of the top 10 matters before PUCs in 2017. Continue reading here. >

Top 5 State Legislative Issues of 2017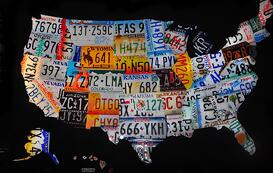 With another year coming to a close, it is time to take a look in the rearview mirror at the year that was for the advanced energy industry.
Our annual review of the top state legislative issues tells a story of policy progress for a myriad of advanced energy technologies, along with some familiar struggles.
So, without further ado, here's our countdown of the top five legislative battles of 2017. Continue reading here. >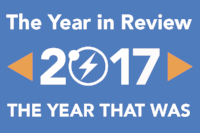 It's been an eventful year in energy policy, with a change in federal administration and major developments in state legislation and regulation – and much at stake for advanced energy companies. In this annual year-end webinar, AEE's VP of Communications Robert Keough moderated a virtual panel of AEE policy experts to review the issues AEE and its member companies have been involved in this year, what the outcomes were, and what's in store for 2018. Download the free webinar here.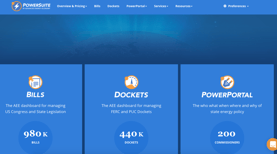 Use a modern search engine (not clunky government websites) to easily access information on any topic you care about. Find the latest state and federal policy documents and view legislative and regulatory issues from all 50 state legislatures, Congress, every Public Utility Commission (PUC), and the Federal Energy Regulatory Commission (FERC). Pinpoint specific keywords, parties, or organizations in one state or many. Complimentary access for credentialed press. Register for a trial subscription here and contact Monique Hanis at mhanis@aee.net to make it permanent.
About Advanced Energy Economy
Advanced Energy Economy is a national association of businesses that are making the energy we use secure, clean, and affordable. Advanced energy encompasses a broad range of products and services that constitute the best available technologies for meeting energy needs today and tomorrow. AEE's mission is to transform public policy to enable rapid growth of advanced energy businesses. AEE and its State and Regional Partner organizations are active in 27 states across the country, representing more than 1,000 companies and organizations in the advanced energy industry. Visit AEE online at www.aee.net.